Venue:
West Chiltington Community School
East Street Pulborough, West Sussex
RH20 2JY
Fridays: 5.45pm – 7.15pm
                           Ages: 5 +
At West Chiltington STARs we focus on different projects each term. Autumn and Spring Term are both Musical Theatre based project. The summer term is our screen acting term, where the pupils get to shoot a film which we screen at our annual STAR screening in July. Our sessions in term 1 & 2 consists of two 45-minute weekly classes Musical Theatre and Dance, between these two classes all three disciplines Singing/Dance/Acting are covered. Term 3 the format differs slightly due to the nature of filming. All teaching staff at West Chiltington STARs are professionals in their own field and have worked extensively in their given subject. Pupils are divided into classes with children of a similar age to develop their skills in a fun and creative environment. The academy opens its door for 3 terms a year, we do our best to match it the same as the schools.
At the end of each term parents are invited to attend a performance of some kind that will showcase the skills learnt throughout that term.
Improvement, achievement and commitment are all recognised at the end of the summer term with our STAR Performer awards giving.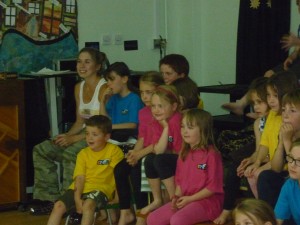 Uniform 
Jazz Shoes or Plimsolls, dark jogging bottoms (boys)/Leggings (girls), branded Star Academy T-shirts are available for a £11 fee at the beginning of term.
Autumn term dates:
September: 28th  - December: 14th (no session October 26th)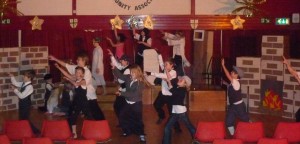 Fees
Fees are £99 per term. Families will be offered a discounted sibling rate for the second/third child attending.
All fees are due on the first day of term and may be paid in two half term instalments, although if paying in instalments you are committing to the entire term. At least half a terms notice must be given when leaving the Hub.
Payments are preferred via BACS (acc: 01601745 sc: 30-93-74) if paying by cheque please make them payable to STAR Stage & Screen Hub.
Newsletters and enrolment forms can be downloaded below.
To join please contact the academy.