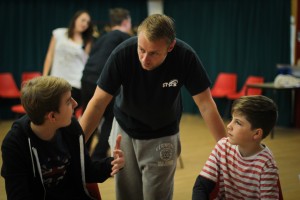 West Chiltington end of term performance
Our end of term presentation will take place on Friday 13th December at 7pm.
Please can all pupils arrive at the earlier time
of 5.30pm for this session to allow time to rehearse. Doors for the
audience will not open before 6.50pm.
Please can all pupils wear the following: Black leggings (girls)
Black trousers/joggers (boys), STAR T-shirts.
Addition items may have been requested, if unsure please contact us.
Worthing STARs end of term presentation:
December 14th, during the STAR session. Further details will be sent out in the coming weeks.
Worthing STAR Summer Showcase:
All of the below will take place at Northbrook College Theatre
Technical rehearsal: 27th June 12-5pm
Performance 1 & 2: 28th June – 3pm and 7.30 pm performances (pupils to arrive at the theatre at 1pm and collected in between the performance))
Performance 3: 4th July – Pupils to arrive at the theatre at 10am for a 11am performance.
Fees
Fees for West Chiltington and Worthing STARs remain at £99 per term.
A second child / sibling rate is offered at £175 for the pair. For additional children please see Jason.
Screen School Boot-camp fees: £66 per child, per term.
Acting Skills fees: £66 per child, per term.
STAR Account BACS details /  acc: 01601745 sc: 30-93-74
Enrolment form download
Autumn term dates 2019
West Chilt STARs:
September 27th - December 13th
Worthing STARs:
September 28th - December 14th
Acting Skills
September 28th - December 14th
Screen School:
October: 12th & 19th
November: 16th & 23rd